HIT THE TRAILS
We live in one of the best places to hike in the world. The North Shore is home to the dopamine-addicted and the meditative, the casual stroller and the IRONMAN. And our trails are designed for all skills levels, desires and distances. To choose between seaside hiking or rainforest, is well, one of the single greatest gifts we have in this place we call home. So we thought it only fitting as the snow melts and the sun begins to shine a bit more frequently to share some of our favourite hiking spots across West and North Vancouver.
Whyte Lake Walking Loop
Starting at Gleneagles Community Centre, this 7.3km walking loop between West Vancouver and Horseshoe Bay is a great hike when you have around two hours to spare exploring. With a bit of incline, you climb through large trees, river and lush forest on your way uphill to Whyte Lake, walking on a mix of wilderness trails, an abandoned rail line and paved pathways and sidewalks. On a warm day make sure to bring a bathing suit for a dip in the lake. 
Trail details here
.
Tunnel Bluffs
This hike affords some of the best views of any North Shore hike. After a steep climb from the Sea to Sky highway, you arrive at sweeping views of Howe Sound. We recommend going on a clear day, as the views can expand all the way to Bowen Island and the Sunshine Coast. It's an intermediate level hike due to both the distance and altitude gain, which you should plan for around three hours to complete. 
Trail details here
.
Baden Powell Trail (East Section)
While the Baden Powell trail stretches a total of 48 kms going all the way from Horseshoe Bay to Deep Cove, few but those competing in the Knee-Knacker Race ever complete this 20 hour journey in full. Instead, we recommend the eastern section that goes through North Vancouver from the Lynn Valley Suspension Bridge to Deep Cove. Along this 12 km hike, you'll have amazing views, including perhaps the most famous one from Quarry Rock overlooking Deep Cove and Indian Arm. 
Trail details here
.
Lynn Loop
In case you are fretting that all of the above hikes sounded, well, a bit much, we have a much shorter one that even includes a general store. Lynn Headwaters Regional Park has many different trails–from short hikes to long day hikes. Lynn Loop is one of our favourites, as it is a short trail that spends part of the time in the forest, and part along the rushing water of Lynn Creek. The bonus is the one-of-a-kind 
End of the Line General Store
, known for its great coffee and ice cream. 
Trail details here
.
Eagle Bluffs
Wait a few months on this trail, as the access point is from the downhill ski area of Cypress Mountain. Eagle Bluffs is a great hike for those looking for great mountain views. Along the way you have spectacular viewpoints of the Lions, Brunswick Mountain and Black Mountain. Warning that the ascent to Cabin Lake can be a bit grueling. However, if you've headed our advice, there is no better swim than a jump into the lake in July to cool off. 
Trail details here
.
If those five hikes are not enough, don't worry, there are dozens more. As well, the District of West Vancouver is looking to build a 6.5-kilometre walking and biking trail linking the neighbourhoods above the Upper Levels Highway too. The North Shore is continually cementing its reputation as one of the best urban hiking communities in the world.
A different kind of hike is the undesirable tax one. So a last reminder to file your speculation tax form by March 31st. If you have not done so yet, 
make sure you file it out here
.
---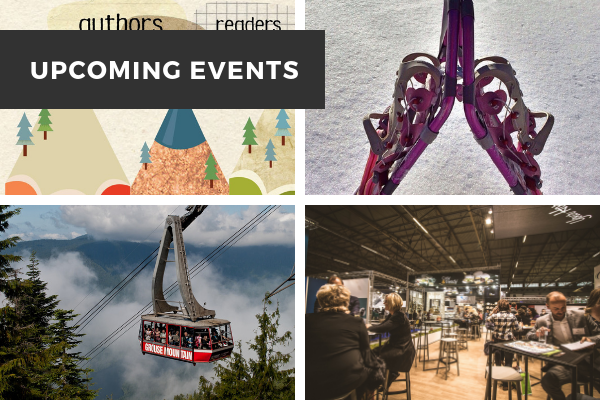 March 22 – 24
---
March 23 – 24
---
Grouse Mountain Snowshoe Tour
If you don't make it for the 24 hour party, come to one of these two nights to snowshoe under the stars. You only have a few chances left to hear the snow crunching gently under your feet beneath the night sky on Grouse Mountain's Snowshoe Tour. Take your pick of either a new moon or full moon snowshoe. Tickets are $25 and can be purchased here.
Full Moon March 20th
New Moon April 5th
---
April 5 –6
---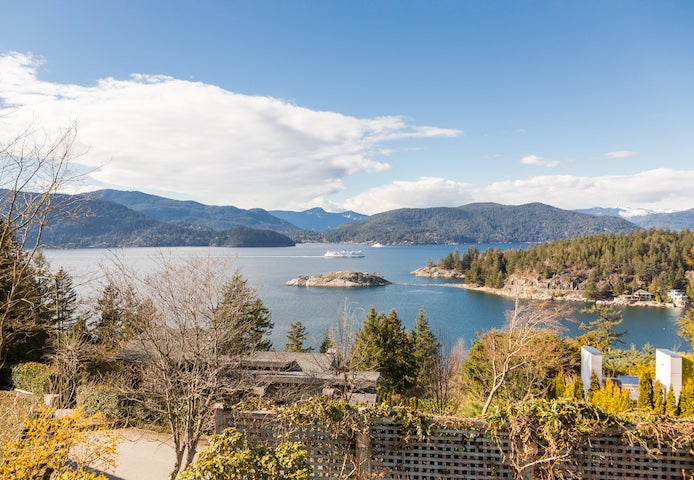 Featured Property
6253 Overstone Drive, West Vancouver, BC, V7W 1X9
4 Bed | 2 Bath | 3,445 Sq Ft | Built 1953 | MLS®R2345524
Offered for $3,250,000
When you have a view like this, it is hard to believe it is not the only one. At our new Gleneagles listing, there are panoramic ocean views from nearly every room of the house. The views will make you feel like you are living in the Gulf Islands with all the benefits of staying in West Vancouver.
Spread over an 18,000 square feet lot, this four bedroom, two bathroom home is just the lifestyle you imagined where the kids walk to school and their friends' homes. The corner lot offers serenity while being minutes from the Golf Course, Elementary School, beaches and Horseshoe Bay. And if you are a green thumb, put it to use in the solarium and landscaped yard.on the off chance you need more, the beautiful solarium provides a perfect solution.
You can find more information and 
images here
. Please 
email us
 if you'd like further details or would like to schedule a showing.
---
FOLLOW US ON SOCIAL MEDIA
While we spend a lot of time each month on this newsletter, we spend even more creating social media posts on North Shore highlights, events and real estate. Click the links below so you don't miss a single post.
---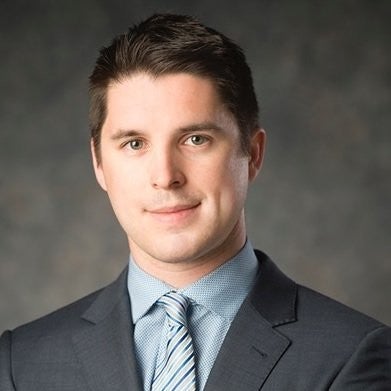 I was referred to the Whittall Real Estate Team through

a colleague and am extremely thankful for the

introduction. I purchased my first property

through Sean and Kim in 2017, and do not have

enough good things to say about them.

They went above and beyond to find properties which

I would be interested in, and made navigating the

waters of a first time condo purchase in Mount

Pleasant extremely easy and stress free. Their collective

 expertise of the Vancouver market was easily apparent
– MARK BOUT, Associate Lawyer, Mathews, Dinsdale & Clark LLP
---
REFERRAL REWARDS PROGRAM
Learn how you can earn up to $2750 when you refer our services to friends and family.
---
MARCH MARKET STATS
February was the seventh month in a row of what is considered a balanced market, with the sales to active listings ratio around 12% across Metro Vancouver, ticking slightly up since January. Buyer demand remained well below typical 10-year average levels for this time of year; however, the year over year percentage change was less in February than January. February saw a slight average price increase in townhomes and condos, while detached homes continued to see prices decline.
---
Metro Vancouver Snapstats
---
Greater Vancouver Snapstats
---
Fraser Valley Snapstats
---