North Vancouver greeted the new year with the re-opening of the Seymour River Suspension Bridge— reconnecting the hiking, running and mountain biking trails on the east and west sides of the river. This includes the Fisherman's Trail and the hiking known as Two Canyon Loop.
The new bridge sits about 100 metres upstream of the old Twin Bridge, which was dismantled in 2014 after flooding from a nearby rockslide raised water levels across much of the river system. Even through the new bridge is complete, Metro crews are still rebuilding some of the trail connections lost to flooding on the east side of the river.
Originally expected to open this past November 2018, the new bridge has been under construction since May 2018.
At 2.5 metres wide and an impressive 73 metres long, this project means suspension bridge experiences are now available on all three of the North Shore's major rivers: Capilano River with the Capilano Suspension Bridge, Lynn River with its Lynn Canyon Suspension Bridge, and now again, the Seymour River.
Joining the new bridge is another addition to the trail system: a new staircase at the Baden Powell Trail, which will offer hikers a safer option for connecting to trails in the Lower Seymour Conservation Reserve.
We hope everyone enjoyed a happy holiday and that your new year is off to an excellent start! Here's hoping we see you enjoying one of the many wonderful North Shore trails soon.
---
UPCOMING NORTH SHORE EVENTS
This festival brings together hundreds of chefs, more than 200 restaurants, wineries, craft breweries, suppliers and more for 17 days of food-forward events. Offering tasting menus and other food experiences bound to delight your palate, be sure to explore what 
North Shore restaurants
 are taking part in 2019.
---
Residents of these three communities are invited to attend a Town Hall on the future vision of our community. There are a myriad of proposed changes for our area, and this is an ideal way to stay informed and share your voice. Agenda items include the Local Area Plan, BC Ferries' Plans, Horseshoe Bay Streetscape, Horseshoe Bay, St. Monica's proposed rezoning and development, and Marine Drive land assembly. The meeting will be held at Gleneagles Golf Club's Great Hall
---
Lonsdale Quay Market will be hosting a day-long celebration for all ages to ring in the Year of the Pig. Fan Dancing will lead a workshop and performance, followed by kids crafts and the Lion Dance blessing throughout the market. Of course, the traditional red envelopes will be available, so make sure to arrive early to get yours before they run out.
---
By know, you certainly know of our passion for boating. It was music to our ears to hear that Coast Salish artist Wade Baker and Mary Tasi will be giving a lecture on their new book, The Hidden Journals: Captain Vancouver & His Mapmaker. The book is a culmination of ten years of research, and explores the records of Captain Vancouver's travels from an Indigenous perspective. Tickets are $15 and can be 
bought here
.
---
Giving back to our community is something really important to us both. Join us at this fundraiser to create a new Outdoor Classroom, ensuring everyone at Rockridge has a true West Coast learning experience. Tickets are $60 and can be purchased by 
clicking here
. We've already bought our tickets and made a donation.
---
6633 Cartier Street
6 Bed | 8 Bath | 8,092 Sq Ft | Built 2013 | MLS®R2323673
Offered for $12,500,000
Elegance defines every detail of this stately Vancouver home. From first glance to last, this home was designed to impress. Once here, it is hard to imagine wanting to be anywhere else. This home is nearly 9,000 square feet, appointed with four upstairs bedrooms, all with ensuites, and two bedrooms on the lower floor with an additional four bathrooms. Choose from the many ways to entertain–on the oversized outdoor deck overlooking the yard, inside your personal home theatre, around the classic bar or inside the large indoor pool.
6633 Cartier Drive is a home to be admired. When dreaming of a luxury mansion, this home is likely the one that comes to mind. You can find more information and images here. Please email us if you'd like further details or to arrange a private viewing.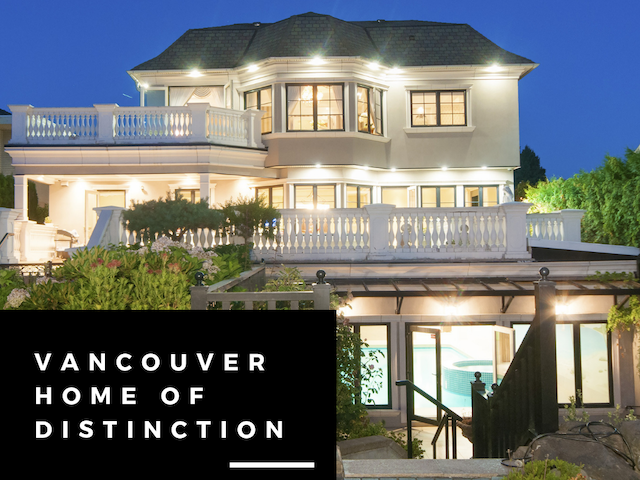 ---
FOLLOW US ON SOCIAL MEDIA
While we spend a lot of time each month on this newsletter, we spend even more creating social media posts on North Shore highlights, events and real estate. Click the links below so you don't miss a single post.
Thanks Sean and Kim for your amazing help in 2016. First, Kim helped us find the perfect property for our new office in the highly desired False Creek area. Not only did Kim find us the perfect property, but together with Sean, she negotiated very hard on our behalf to get us the best deal. A few months later, Sean found us an outstanding investment property with a CAP rate of over 4%, also in a highly desirable area, and for a great price. It is without any hesitation that I gladly recommend Team Whittall to anyone looking to purchase a property in the Lower Mainland. Good luck.
– SHAHROKH KHORRAM
---
JANUARY MARKET STATS
January was the sixth month in a row of what is considered a balanced market, with the sales to active listings ratio around 12% across Metro Vancouver. Buyer demand remained below typical 10-year average levels for this time of year, putting continued downward pressure on pricing, particularly single-family detached homes.
Metro Vancouver Snapstats
---
Greater Vancouver Snapstats
---
Fraser Valley Snapstats
---
REFERRAL REWARDS PROGRAM
Learn how you can earn up to $2750 when you refer our services to friends and family.