As you may have already heard, Canadian Real Estate is in the process of undergoing a significant shift. Currently, if you want to know sold listings data, you have to contact us or another licensed REALTOR®. This will change based on a ruling last year by the Supreme Court of Canada against the Toronto Real Estate Board. This ruling has real estate boards across Canada, including ours (the Real Estate Board of Greater Vancouver), enabling sold data to be published on sites like ours (with a few fine print detail that we will spare you from).
We think this move towards increased transparency is a great thing for all our clients and the real estate industry more generally. We'd far prefer to be helping clients understand the data, analyze their options, make decisions, and negotiate the best offers rather than being gatekeepers of information.
In the next few months, our web company promises that historic sold data will be available for you to search on our site. Of course, we'll let you know the moment it is available.
In the meantime, 
don't hesitate to contact us
 should you need any information about past sold, active listings or selling your home. The mortgage stress test implemented by the Federal government last year coupled with an increase in mortgage rates has put continued downward pressure on home prices. This means that if you are thinking of buying, now is a really good time. And if you've been considering selling your home, let's chat about the market timing and how to best optimize your returns given your own timelines.
---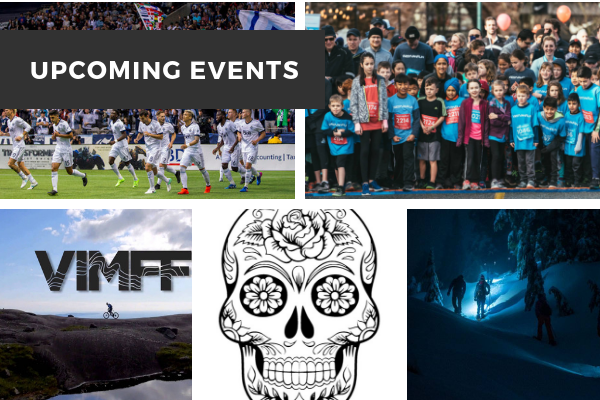 For nine-days, VIMFF will be sharing jaw-dropping mountain adventures stories from climbers, skiers, adventurers, mountain bikers and environmental activists. The festival will feature films, live multimedia presentations, photography exhibitions, workshops, and seminars. Showing will take place across North Shore and downtown Vancouver theatres. 
Click here purchase tickets.
---
As part of our involvement in the West Van Run, Kim is personally training all the kids to make sure they are ready for the big day. It's a blast with a 1K run, snacks and tons of laughs. Don't miss the last one. We'll meet at Caffe Artigiano in Park Royal. 
Click here for the map
 and 
please RSVP on our Facebook event page
 if you'd like to come. Everyone is welcome.
---
---
Are you interested in being at the opening home game of the next Whitecaps' season? It promises to be a great match versus Minnesota United FC. We have four tickets to giveaway, and perhaps you could be the one to win them. To enter the giveaway, please 
email us
 with your love for the Whitecaps.
---
Gleneagles Elementary School PAC is having an amazing party! On March 2nd the evening will be full of Mexican-themed cocktails, canapes, raffles, and dancing at the Gleneagles Golf Clubhouse. We will be sponsoring a photobooth full of Mexican themed garb! Come get your photo taken! Tickets are $35 and 
can be purchased here
 by logging in and selecting the Fundraising tab. Childcare will also be available. To read more, see our 
Facebook event page
.
---
Let's have some fun running the streets of West Vancouver together. We'll be sponsoring the runs and walks both days. On Saturday, there is a 5K run/walk and 1K kids run. On Sunday, there is a 10K run/walk and 1K kids run. For every person that joins the Whittall Real Estate team we will donate $5 to Special Olympics BC – North Shore! (West Van Run's Charity Partner). 
To register, click here
 and use our 15% discount code: WHITTALL.
---
Have you ever wanted to snowshoe under the stars? For two nights only, Grouse Mountain is hosting evening snowshoe sessions where it is just you, a few others, and the near silence of fresh powder under your feet. With only a headlamp, you will only have the path ahead and the stars above to marvel at. Tickets are $25 and 
can be purchased here
.
---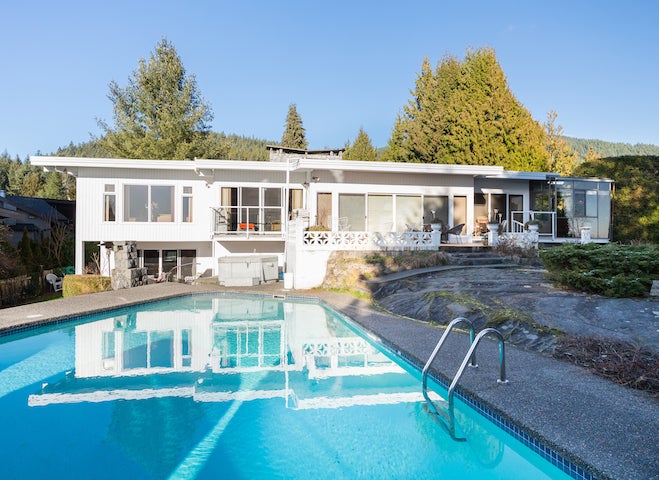 4144 Ripple Road, West Vancouver, BC, V7V 3L2
3 Bed | 3 Bath | 3,372 Sq Ft | Built 1964 | MLS®R2339460
Offered for $2,631,000
It's not often that a West Vancouver home hits the market in its original condition. When it does, it means the new owners get to renovate the home to their vision rather than inherit renovations of previous owners. This 1960s Bay Ridge home provides the perfect opportunity to redesign a classic.
This 3 bed, 3 bath home sits on a large 15, 682 sq ft, flat lot with a pool, hot tub, and outdoor oven, and ocean views. The home is filled with natural light. And on the off chance you need more, the beautiful solarium provides a perfect solution.
You can find more information and images here. Please email us if you'd like further details or come by our Open House on Sunday, February 17th, from 2–4 PM.
FOLLOW US ON SOCIAL MEDIA
While we spend a lot of time each month on this newsletter, we spend even more creating social media posts on North Shore highlights, events and real estate. Click the links below so you don't miss a single post.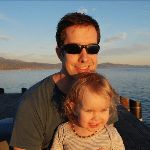 Buying a house in the current market with the investment volumes involved is a very

stressful undertaking. I can't praise Kim and Sean enough for helping me make

this process easy, understandable and transparent. With their great advice and

knowledge of the local real estate market we found the house we love and were

able to close the sale in a timely manner and received great value on our investment.

I highly recommend Kim and Sean if you are thinking about purchasing a new house!
---
FEBRUARY MARKET STATS
January was the sixth month in a row of what is considered a balanced market, with the sales to active listings ratio around 10% across Metro Vancouver. Buyer demand remained well below typical 10-year average levels for this time of year, while new listings increased. This resulted in downward pressure on homes, and a significant percentage of potential buyers seemingly waiting to purchase until further price reductions.
---
Metro Vancouver Snapstats
---
Greater Vancouver Snapstats
---
REFERRAL REWARDS PROGRAM
Learn how you can earn up to $2750 when you refer our services to friends and family.