While we love all seasons on the North Shore for different reasons, it is hard not to give a slight edge to summer. The ocean glistens in that way that is seems like a 24/7 invitation to explore. All across the Lower Mainland people seem to flood into every nook and cranny to catch noteworthy festivals and events. Trails and campsites feel immaculate, like crews have been working all year to ensure the perfect natural experience. And our plates overflow with local salmon, fresh fruit and greens.
Sometimes all this abundance can seem a bit overwhelming. So we decided to use the May edition of our newsletter to create a kind of crib sheet of our summertime favourites. Some of these require a bit of advanced planning, so jump on the opportunities now before it is too late.
BC BOATING
There are virtually infinite options for boating in BC. From majestic Desolation Sound north of the Sunshine Coast to the Pearse Islands near Port McNeill, one could spend an entire lifetime exploring our waters and still not cover it all. And while we love the occasional long boat trip, we are often looking to easily escape for a few hours or even a day. So we're going to focus on places you can reach by ocean quickly from the North Shore . No offense intended for our lake going friends. Once our boat comes out of dry storage in May, it doesn't hit land again until fall.
Indian Arm
Heading out from Deep Cove, the city rapidly disappears and amazing landscapes come into view. Along this nine-nautical mile ocean fjord, Indian Arm Provincial Park covers 23,500 acres including the entire shoreline, old growth forests, alpine lakes and waterfalls. Stop at Belcarra Park float for lunch before arriving at Granite Falls Marine Park where during the spring melt, ice-cold water shoots horizontally over the sheer rock face making for a natural waterslide.
We have become incredibly fond of cruising around the Sunshine Coast, and are thankful to have recently listed a few homes here that have brought us to some incredible sites only accessible by boat. We recommend a visit to Princess Louisa Marine Provincial Park for its stunning waterfalls and ideal swimming spots. This granite walls get as high as 2,100 metres, making your boat seem very small no matter how large it actually is.
You might have seen us sharing pictures from Keats, as it is one of those perfect destinations that never grows old. Cruising up Howe Sound has the perfect mix of convenience and beauty with views of the Coast Mountain Range. Set course for Plumper Cove Marine Provincial Park and go for a hike where you will very likely be the only ones there. Don't forget to pop over to Gibsons on the way home, perhaps for a pint at Persephone.
BC LODGING/CAMPING
If you are thinking about camping this summer and have not gotten around to making reservations, it's time to hop to it. Reservations are few and far between on holiday weekends, and you now need them even for some backcountry sites. Searching availability and making a reservation is straightforward using the 
BC Parks website
. Here we are going to cover a few exceptional nature opportunities that might be even harder to discover.
Ever heard of the Chilcotin Mountains? Likely not as those who are in the know typically keep it to themselves. Known primarily for heliskiing, Tyax Lodge is just as noteworthy a destination in summer. With world-class mountain biking, horseback riding, paddling, fishing, and hiking, staying on the shores of Tyaughton Lake might just be the most memorable nature experience you can have in BC.
Known as the hike of a lifetime, this 75km backpacking trail traverses the southwestern edge of Vancouver Island in Pacific Rim National Park for an epic 8-9 day adventure. Hiking involves climbing ladders with a heavy pack, trudging through deep mud and wading hip deep through mountain-fed rivers. The payoff is some of the most amazing hiking trails not just in BC, but also the world. And don't fret, if 75kms seems intimidating, you can always start at the midpoint entrance at Nitinaht Narrows for a 3.5 day hike.
Also within Pacific Rim National Park, this series of over 100 islands scattered around Barkley Sound is a paddler's dream. Crystal clear flat water abounds as the islands create their natural breakwater. Launch points are out of Bamfield, Torquart Bay, Ucluelet and Port Alberni, and there are a multitude of outfitters that will assist with transportation and kayak rental. Camping is permitted on many different islands, allowing you to island hop to your heart's content with permit in hand.
SUMMER FESTIVALS
Vancouver Craft Beer Week
 (May 31–June 9) Kicking off the summer in style, this festival will feature craft beer & cider events across the Lower Mainland culminating in its two-day beer extravaganza at the PNE on the 8th & 9th.
TD Vancouver International Jazz Festival
 (Summer) Don't let the name fool you. Jazz is a small part of this summer long festival with A-list headliners that span over 300 concerts with nearly 2,000 participating artists.
Constellation Festival
 (July 26–28) This genre-spanning new three-day festival will take place in Hendrickson Field.
Wanderlust
 (August 1–4) This Whistler festival is determined to help participants find their "true north." From yoga and meditation to live music, speakers, artists and chefs, Wanderlust just keeps getting bigger.
Harmony Arts Festival
 (August 2–11) This annual West Vancouver festival includes over 150 free events along the Ambleside waterfront. From musical performances to art exhibitions to culinary events, there is plenty to like here in our backyard.
Rock Ambleside
 (August 16–18) Determined to keep the hard rock legacy alive, this festival is back with day and weekend passes available.
What are your favourite events of summer? 
Please email us
, as we'd love to feature your favourites on our social media accounts this summer.
---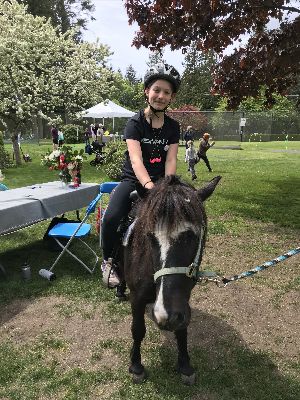 THANK YOU!
We also want to extend a special thanks for the North Shore community for supporting the 2nd annual Spring Fest West. It was a blast, and we so appreciate everyone coming out to make the event the success that it was.
---
UPCOMING NORTH SHORE EVENTS
This annual event is back with activities for the whole family down in Horseshoe Bay. Village businesses open their doors with food and beverages, giving you a chance to sample the best of the Bay. Tickets are $20 for adults and $10 for children and can be purchased at Gleneagles Community Centre, Troll's, Blenz, or Community Spirits.
May 23, 5:30-8 PM
---
Two Horseshoe Bay events in one week! It has to be in summer. Local ceramicists, painters, photographers, jewelers, and other artists will be displaying their work at locations around the Bay. Enjoy the route on foot or catch a free shuttle bus from Gleneagles Community Centre parking lot every half hour starting at 11 AM.
May 26, 11 AM–4 PM
---
May 29, June 4, June 8
---
Previously known as Community Day, this two-day festival is a celebration of West Vancouver's diverse culture. It will include interactive cultural pavilions, live performances, a parade, and food trucks.
May 31 (4–9:30 PM)
June 1 (11 AM–9:30 PM)
---
June 1, 9:30–11:30 AM
---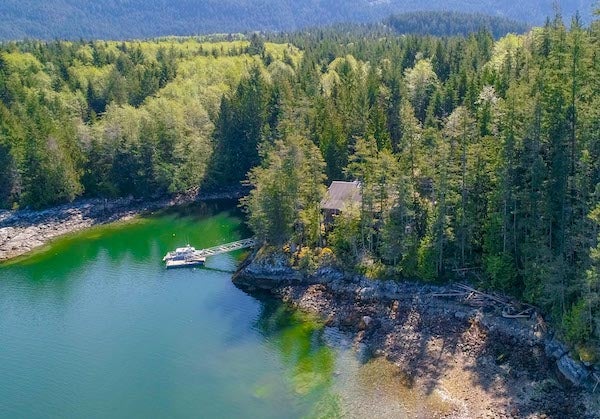 Lot 39 Hardy Island
If you've ever been to Bowen Island, you are familiar with one of BC's most renowned wood architects–James Tuer. Now is your chance to own one of his beautifully designed homes with one of the most spectacular backdrops in BC on Hardy Island.
From the huge sliding doors to the all natural materials, the 1,600 square foot home takes perfect advantage of its remote waterfront location. And just down the path is a 40–foot deep water dock to explore the emerald green waters surrounding Hardy Island, Blind Bay, and the Sunshine Coast. Lot 39 is northwest facing for the most beautiful sunsets. It's also on a protected bay, ensuring the 348 feet of midbank waterfront is ideal for swimming, harvesting oysters, fishing and boating.
This property is the perfect reason to live off-the-grid. To see more photos 
please click here
. Lot 39 Hardy Island is offered for $799,000 and available for private viewing by boat (of course). It is just 30 minutes by boat from Pender Harbour on the Sunshine Coast.
---
FOLLOW US ON SOCIAL MEDIA
While we spend a lot of time each month on this newsletter, we spend even more creating social media posts on North Shore highlights, events and real estate. Click the links below so you don't miss a single post.
---
REFERRAL REWARDS PROGRAM
Learn how you can earn up to $2750 when you refer our services to friends and family.
---
APRIL MARKET STATS
April was the ninth month in a row of what is considered a balanced market, with the sales to active listings ratio around 12% across Metro Vancouver. Listings continued to increase, as did the number of sales generally. However, April sales were 45% below the 10-year average. And while many regions saw sales increases, North Vancouver sales declined relative to March. Buyers continue to have a lot of choice as the number of listings is the highest since 2014.
---
Metro Vancouver Snapstats
---
Greater Vancouver Snapstats
---
Fraser Valley Snapstats
---