First of all, we want to wish everyone an awesome start to the new decade. We hope your year ahead is filled with joy, peace, and laughter. To kick off the New Year, here is a look at the best neighbourhoods in North and West Vancouver to consider living in. Based on the North Shore News, North and West Vancouver were rated
 "the best Canadian cities to live"
 and now, we will unfold the reasons behind it.  
North Vancouver 
It is known for outdoor attractions and incredible scenery because of its beautiful parks, forests, and waterfront along the coast. Capilano River Regional Park is one of the most famous checkpoints that you cannot miss when visiting. Make sure to take in the world-famous Capilano Suspension Bridge, which is a bridge that stretches over a canyon and is 137m long and 70m above the river. On the other hand, there is also the Lynn Headwaters Regional Park for a great hike and Mount Seymour for all you skiing and snowboard lovers out there. Overall, 
North Vancouver
 is definitely one of the coolest areas to visit. In terms of living, here are some of the best neighbourhoods for you to call it "home."
1. Lower Lonsdale (The Shipyards District)
Located on the waterfront, enriched with an amazing view of downtown Vancouver's skyline, the area has a deep history in ship-building, which has now developed into a 
cool neighbourhood
 for shops, restaurants, and living. This area holds a wide range of different festivals and community events, which makes it a fun place to live. It is a convenient area for commuters as it only takes twelve minutes to get to downtown Vancouver by SeaBus. In terms of housing in Lower Lonsdale, condos are the way to go. With great shopping, restaurants, and a 10-15 minute drive to Downtown Vancouver, Lower Lonsdale is a great option for you.
2. Lynn Valley (The family-friendly neighbourhood)
One of the most family-friendly neighbourhoods in North Vancouver, Lynn Valley gives you the chance to spend quality time in the woods, parks, and tackle hiking trails. Lynn Headwaters Regional Park is a popular gateway to the wilderness and the largest regional park in Vancouver. Therefore, if you would like to get away from the crowds, Lynn Valley is a great environment for you. On the other hand, there are many schools, which makes Lynn Valley a very popular neighbourhood for families. In terms of real estate, there is a good combination of luxury homes, custom homes, as well as condos and townhomes. Overall, Lynn Valley is one of the more popular neighbourhoods to live in North Vancouver for its incredible scenery and tranquility.
West Vancouver
West Vancouver 
is also best known for its outdoor attractions and homes. A different district to North Vancouver entirely, what stands out about West Vancouver are the gorgeous beaches, bike trails, ski hills, gateways to other islands, and Sunshine Coast.  Ambleside Beach and Park is the best place to visit in the summer because you get to admire the extravagance of Stanley Park, across the water, while having fun on the beach and biking around the park. When winter comes, Cypress Mountain is the best place to ski because it is the largest ski hill in Vancouver. So no matter if it is summer or winter, West Vancouver brings you and yours the most in every aspect all-year long. Known for its magnificent real estate, West Vancouver is a tight-knit district that is also home to some of Vancouver's most impressive homes. Here is a look at some of the best neighbourhoods to live in.
1. Ambleside (The seaside area) 
An area that features everything you could wish for, from nature hikes to shopping malls, you can do anything you want at any time. It is a very friendly neighbourhood where people find it relaxing to hang around and be a part of the "community." There is a historic village that connects to the beach called 
Dundarave Village
, where you can find a lot of restaurants, coffee shops, and boutiques. You can walk along the SeaWalk while enjoying Vancouver's skyline. Besides the great environment, Ambleside offers many great homes too. The most common are high rises, but it is the place to live if you want to buy a luxury or contemporary home. With the real estate market getting hotter, median prices lowering, now is the perfect time to buy your dream home!
2. Cypress Park (Lavish Living)
Cypress Park 
features a breathtaking ocean and mountain view with ample greenery in the surroundings. Wake up to the fresh morning breeze of the ocean and then head out and enjoy outdoor activities such as hiking, camping, skiing, and snowboarding. Cypress Mountain is one of the world-class ski/snowboard venues, as it played host to skiers and snowboarders for the 2010 Vancouver Olympic Winter Games. Living in Cypress Park is convenient for those who need to commute daily. Nestled just north of the Upper Levels Highway, which will take you to Vancouver quickly and easily or if you want to go to Whistler, it will also take you there as well! Overall, Cypress Park is a nice neighbourhood to settle in to get away from the noise and is a great place for nature enthusiasts.  We hope that each highlight will give you a clearer picture of what North and West Vancouver brings to the table.  Home sales in both North and West Vancouver are picking up – so if you are looking to Buy or Sell, now is the PERFECT time to do so.
Call Kim at (604) 720-3659 or Sean at (604) 880-9400, and we will find the home you have been looking for!
Until next time, enjoy the first month of 2020!
---
Client Testimonial
Kim and Sean are the best and hardest working real estate professionals out there. They were creative and tenacious when it came to selling our home, and are great people to work with. We would highly recommend them and use them again in the future.
– Catherine Anderson
---
Featured Listing
806/807 – 5615 Hampton Place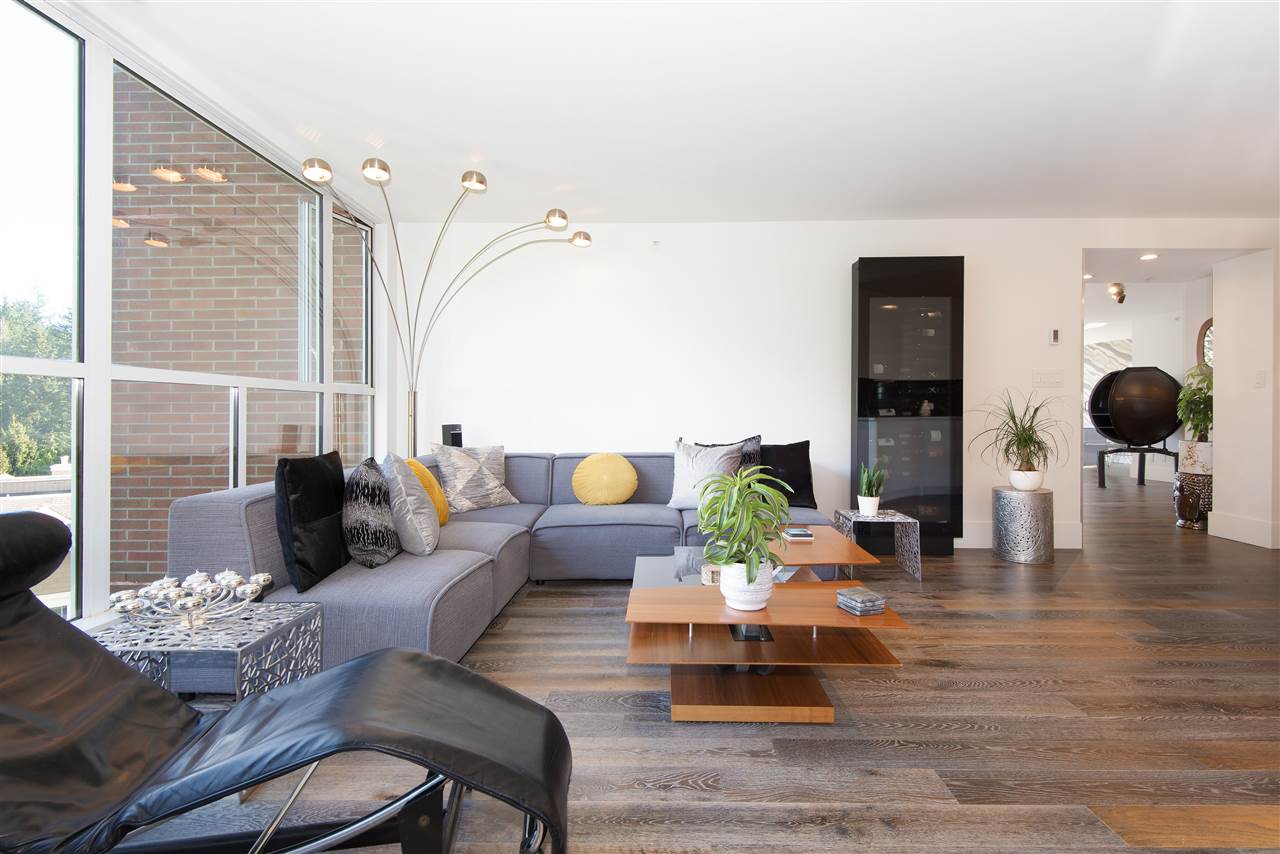 UBC campus is one of the defining areas that gives Vancouver its reputation for breathtaking views. Adorned with evergreen/deciduous trees, plantation, ocean views, and home to Pacific Spirit Regional Park, it's an incredible area to call "home." This combined 2-unit 2,300 sq ft, 4 bedroom, 3 bathroom condo comes with a remarkable 91 Bike Score, which makes it perfect for families with an active lifestyle. The building is just steps away from the 120-acre University Golf Club, which is amongst the gorgeous Endowment Lands.
For more information about this listing,
click here.
.
.
.
.
.