Horseshoe Bay is well overdue for a renewed area plan, as the current one dates back to 1955. And, well, we all know a heck of a lot has changed on the North Shore since the 50s. So it was high time for Council to look at a new plan for the area. At the District of West Vancouver meeting on March 11th, Council directed staff to commence the Horseshoe Bay Local Area Plan (LAP) process.
The Horseshoe Bay LAP process will have a twelve-part focus
    Create capacity for approximately 200-300 new housing units.
    Review and confirm Horseshoe Bay area boundaries.
    Determine densities, heights and building forms.
    Enhance Horseshoe Bay Village Centre as a local and regional destination through waterfront retail, regional transportation facilities, visitor accommodation, and tourism/recreation.
    Work with BC Ferries on Horseshoe Bay Ferry Terminal plans.
    Continue to develop and refine streetscape design guidelines.
    Develop parking management strategies.
    Support bike and car sharing and carpooling.
    Implement community energy and emissions initiatives.
    Provide for open space and/or greenway trails through the town and village centres.
    Advance the Spirit Trail to provide a multi-use trail linking Horseshoe Bay to Deep Cove.
    Create and maintain public spaces in town and village centres.
In all, the District is anticipating a twelve-month consultation process with the aim of having the LAP completed by early 2020. The phases are described as
    Vision (Spring 2019) – understand perspectives and create a vision for the future.
    Options (Fall 2019) – prepare potential planning and design options based on the Vision.
    Foundations (Winter 2019/2020) – refine preferred options into planning and design foundations.
    Plan (Spring 2020) – finalize a proposed plan for community review and Council decision.
This announcement is not only timely because it is well overdue, but also because the District of West Vancouver is currently looking for 12-15 members from the community to be part of the Horseshoe Bay Local Area Plan Advisory Roundtable. Roundtable advisors will assist District staff by providing feedback on the preparation of the Local Area Plan. Meetings are anticipated to be held six to eight times over the twelve-month process, with the first meeting being in May 2019. The application deadline is May 3rd, 
so please click here to read more and apply
. We need strong local voices involved in this process! To read the full Council report from March 11th, 
click here
.
On a lighter note, we want to wish everyone a very happy Easter and happy Mother's Day.A reminder that it's worth reserving now for your favourite Mother's Day spots. Ours are 
Joe Fortes
, 
Feast
, and 
Truffle House and Cafe
. We hope to see you around over the next month.
---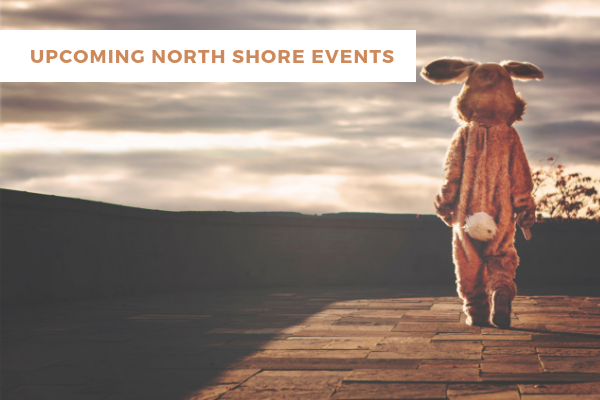 April 17, 7–9PM
---
April 21, 10AM–2PM
---
Head over to the Gleneagles Community Centre for their Garage Sale where you can nab some bargains from fellow community members. Or if you've got a number of items to sell, tables are only $30.
April 27, 9AM–1PM
---
April 27, 1PM
---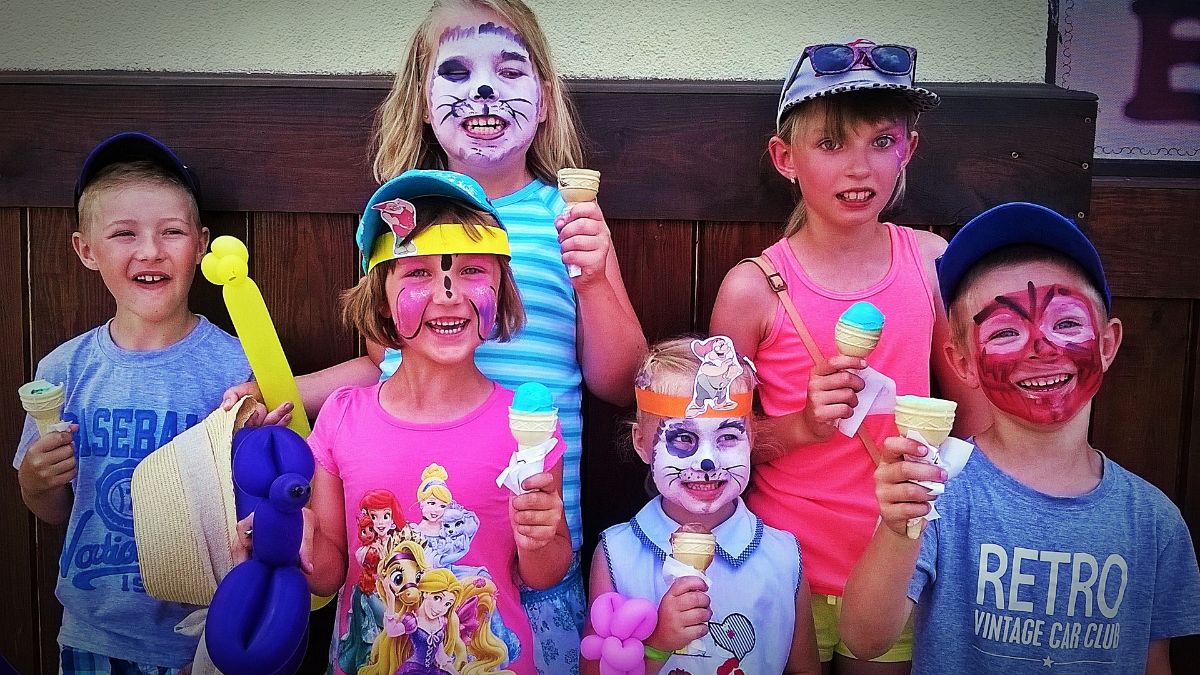 One of our favourite local events to participate in is just around the corner. We'll have a hot dog stand with all proceeds going to the Gleneagles Community Centre. There are so many activities for your kids that they will have a hard time doing them all in the four hours – entertainment by Karen Fowlie & The Originals, pony rides, face painting, crafts and pottery activities, golf, a bouncy castle, table tennis and more. This event is free to attend, but cash is recommended. We are still looking for additional vendors, so please 
email us
 if you are interested.
May 4, 10AM–2PM
---
Cider fans…count ourselves lucky that one of the best Canadian cider festivals is happening right here in our backyard. This tasting event will showcase 30+ cideries from BC, the Pacific Northwest and abroad. This popular event is showing as sold out for now, so keep your eyes peeled in case they release more spots.
May 4, 10AM–2PM
---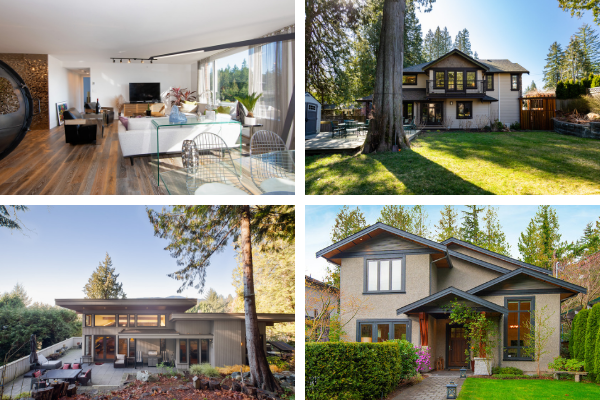 Featured Properties
While typically we use this section to focus on a single listing, well, we are fortunate to have so many great listings that all our worthy of being featured. We have many more photos, details and even videos for some, so don't hesitate to reach out if you'd like to learn more about any of these homes.
2014 Dowad Drive (Squamish) – Live in an over 4,000 sq ft luxury home within the Skyridge Squamish master-planned community. 
More details here
.
6633 Cartier Street (Vancouver) – This luxury mansion is nearly 9,000 square feet, appointed with four upstairs bedrooms, all with ensuites, and two bedrooms on the lower floor with an additional four bathrooms. 
More details here
.
4144 Ripple Road (West Vancouver) – Unrenovated classic 1960s home with a beautiful pool ready for your vision. 
More details here
.
3430 St. Andrews Avenue (North Vancouver) – a luxury in this Upper Lonsdale seven-bedroom home. 
More details here
.
6253 Overstone Drive (West Vancouver) – panoramic ocean views from nearly every room of the house will make you feel like you are living in the Gulf Islands, with all the benefits of being in West Vancouver. 
More details here
.
6135 Eagleridge Place (West Vancouver) – like getting two houses for the price of one with a massive home that also has a partitioned suite similar to a duplex. 
More details here
.
6447 Pitt Street (West Vancouver) – Classy through and through, this four-bedroom home Gleneagles is like new with spectacular views of Bowen Island. 
More details here
.
806-807 5615 Hampton Place (Vancouver) – Two units have been combined into one to create a unique four bedroom, three bathroom family home just steps from UBC. 
More details here
.
---
FOLLOW US ON SOCIAL MEDIA
While we spend a lot of time each month on this newsletter, we spend even more creating social media posts on North Shore highlights, events, and real estate. Click the links below so you don't miss a single post.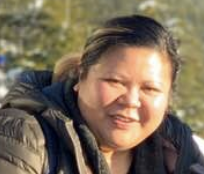 ---
Kim and Sean Whittall are amazing realtors to work with! They helped

us sell our place and buy our forever home. They worked so well as a

team together and we felt well taken care of throughout the whole

buying/selling process. They were very professional and actually

listened and addressed any concerns we had. We never felt

pressured or rushed which made the whole experience exciting

instead of stressful.
---
MARCH MARKET STATS
March was the eight-month in a row of what is considered a balanced market, with the sales to active listings ratio around 13% across Metro Vancouver. Listings continued to increase with the volume of sales and prices declining, while average days on the market increased. With the additional of a predicted decline in mortgage rates, this represents a great time to buy if you are considering it in the near term.
---
Metro Vancouver Snapstats
---
Greater Vancouver Snapstats
---
Fraser Valley Snapstats
---